Broome County Peace Action and Broome County Veterans for Peace hold combined meetings starting at 10 AM on the second Saturday of each month. During the pandemic, meetings are held via Zoom. Contact us if you would like to join the meetings.
Weekly Peace Vigil on Mondays: The location changes occasionally – recently at Memorial Bridge, sometimes near SUNY Binghamton, etc. If you would like to join the group, please contact Ann Clune for the latest information. It has been held continuously since April of 1999. The vigil runs from 4:00 to 5:00 PM during Eastern Standard time (changes to 4:30 to 5:30 PM during Daylight Saving Time). We hold signs pertaining to issues of peace and justice ranging from local to global topics, speaking peace in our community, country, and the world.
Merchants of Death – Earth Day Action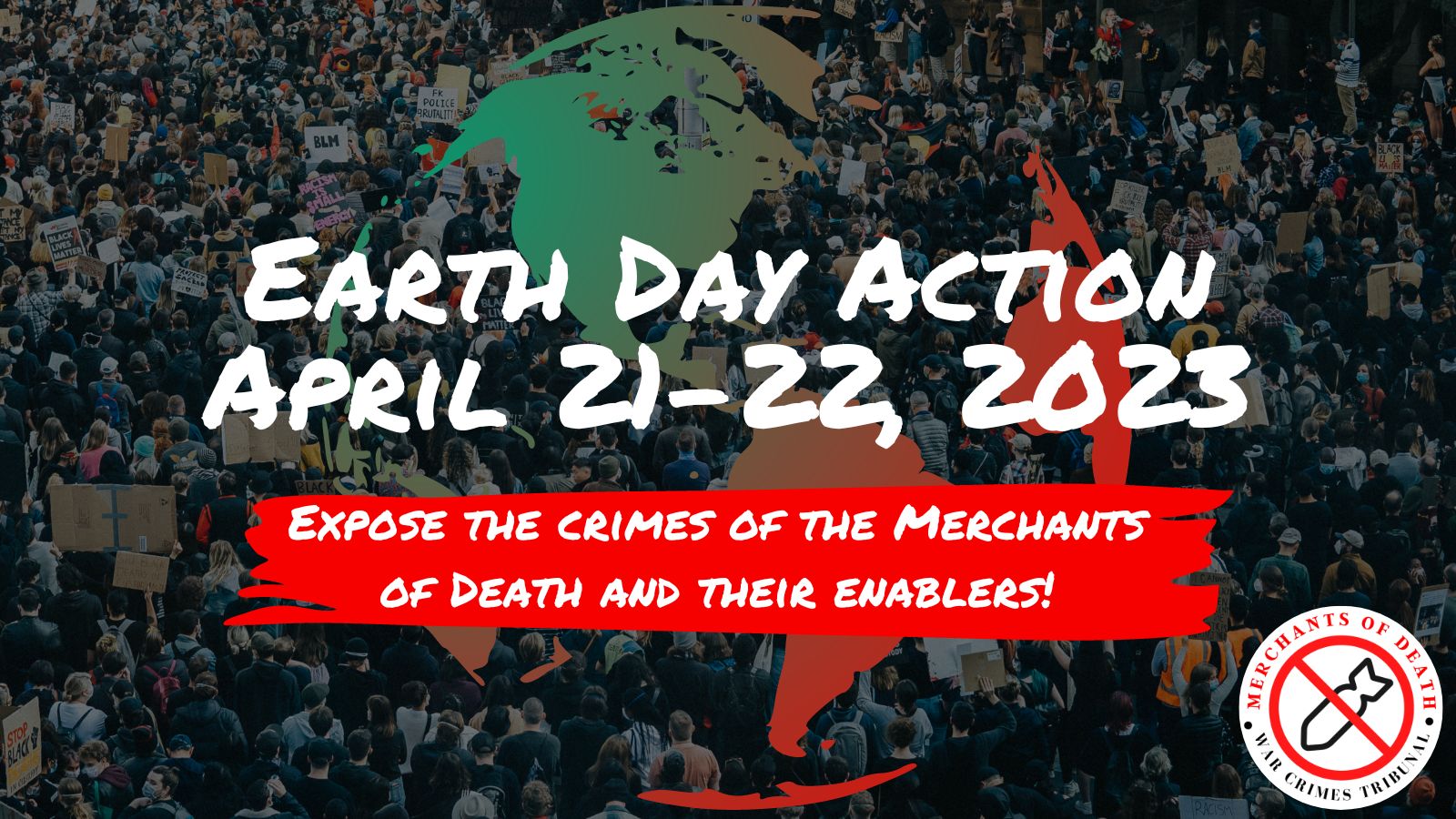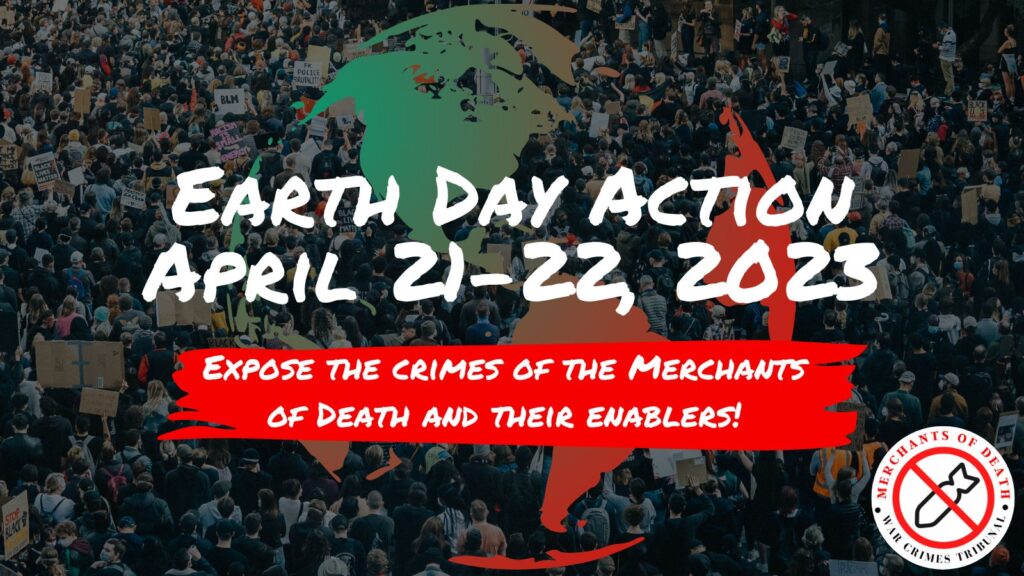 For more information, visit the Merchants of Death website.
For details of Earth Day Activities of our upstate peace groups, see Celebrate Our Earth, Expose Its Tormentors.
Pie Chart on U.S. Discretionary Spending: