Broome County Peace Action and Broome County Veterans for Peace hold combined meetings starting at 10:30 AM on the second Saturday of each month. During the pandemic, meetings are held via Zoom. Contact us if you would like to join the meetings.
The Weekly Peace Vigil is held on the sidewalk in front of the Federal Building on Henry Street each Monday. It has been held continuously since April of 1999. The vigil runs from 4:00 to 5:00 PM during Eastern Standard time (changes to 4:30 to 5:30 PM during Daylight Saving Time). We hold signs pertaining to issues of peace and justice ranging from local to global topics, speaking peace in our community, country, and the world.
Nuclear Weapons Declared Illegal by United Nations
There is no joy in nuclear weapons
Friday, January 22, 2021 at 12 noon a celebration of joy will be held in front of the Federal Building on Henry Street in Binghamton. Church bells will ring, brass and string instruments will be played and anyone may speak their mind at open microphones. Nuclear weapons will be illegal by international treaty starting January 22nd, 2021.
Bring your own sign if you wish or share our signs and banners. 122 nations have called for an end to nuclear weapons. We want to get rid of nuclear weapons before they get rid of us.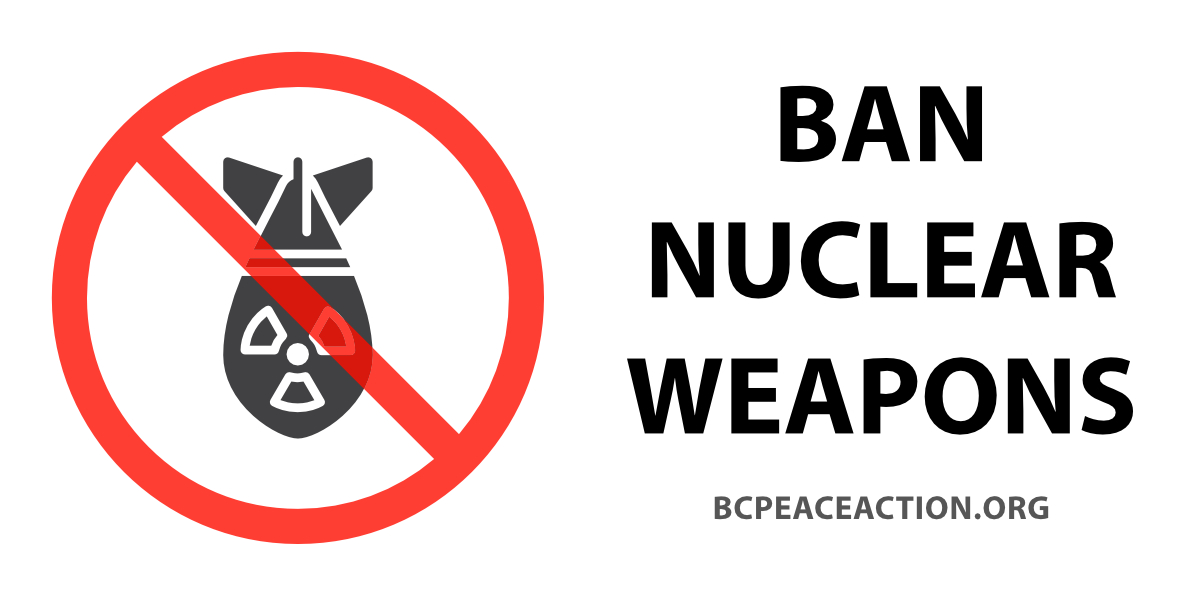 Join us to celebrate and to petition the US Government to lead other nuclear nations away from the brink of disaster.
MASKS AND SOCIAL DISTANCING PLEASE
Treaty on the prohibition of nuclear weapons
Sponsored by Broome County Nuclear Weapons Reduction Campaign and Veterans for Peace
Pie Chart on U.S. Discretionary Spending: