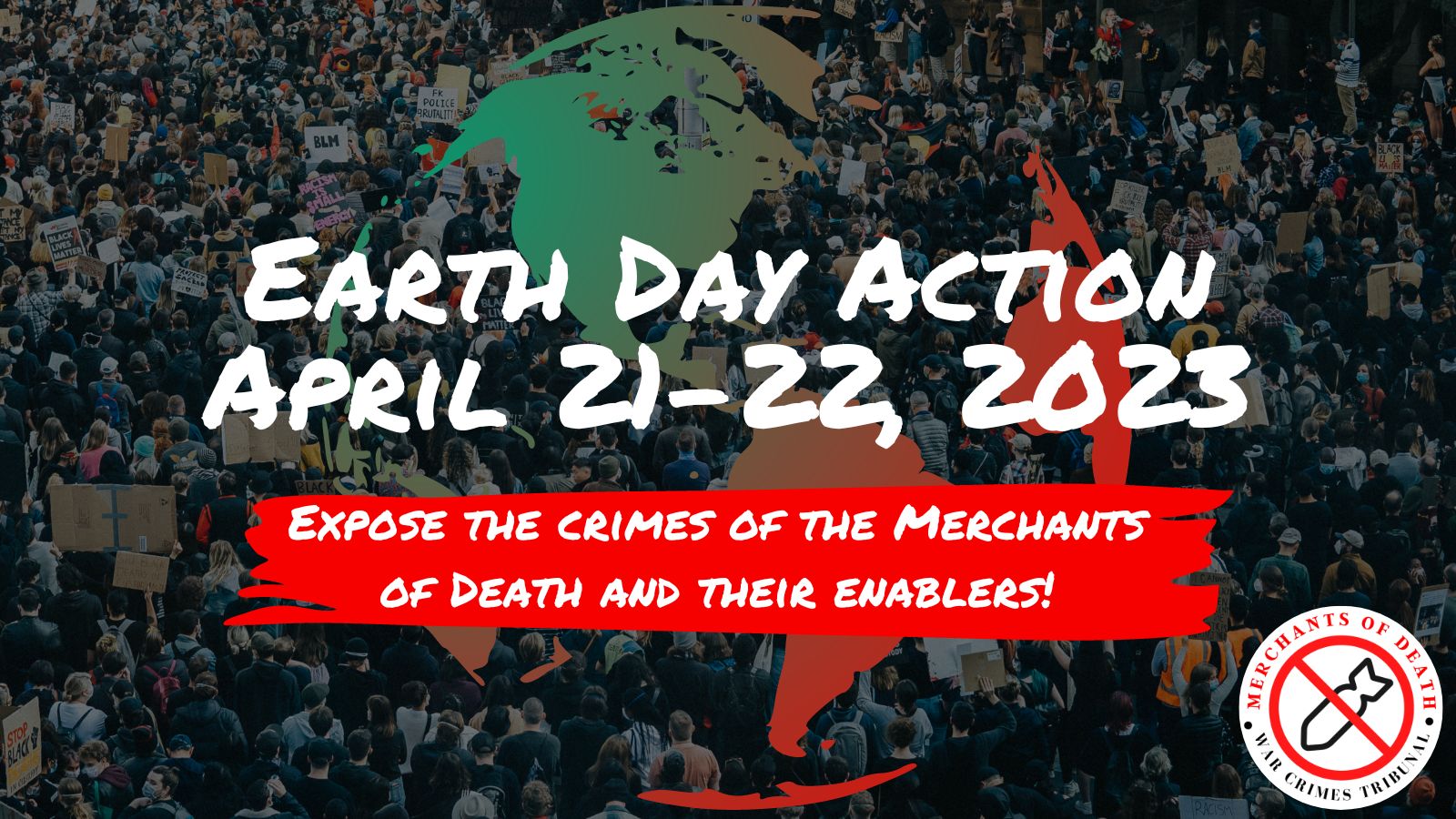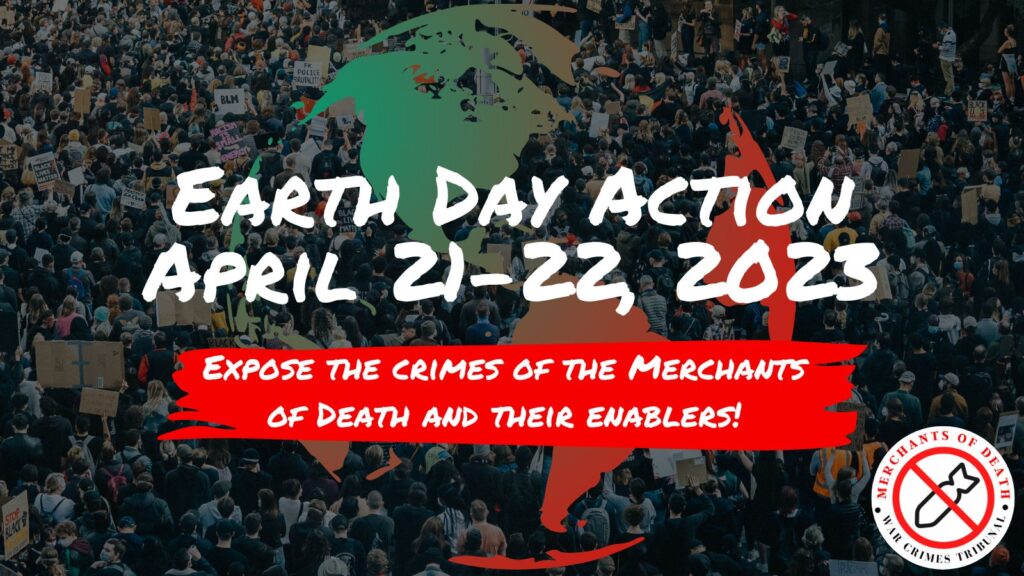 Take action in your own locality to serve subpoenas to the creators of endless war this Earth Day, April 22! On Earth Day, call attention to the fact that the #1 organization polluting our mother earth is the US military.
For more information see the Merchants of Death website.
For more information about the Earth Day activities of our upstate peace groups, please see Celebrate Our Earth, Expose Its Tormentors.