Sunday, August 6, 78 Years Later
Continuing a decades-long tradition, Broome County Peace Action and Veterans for Peace held a remembrance of the 1945 atomic bombs dropped on the people of Hiroshima and Nagasaki, Japan.
On Sunday, August 6, we gathered at First Congregational Church, on the corner of Front and Main Streets in Binghamton. The ceremony included words of remembrance and prayer, music, and ringing of the great outdoor bell.
Following that, we processed, with signs and banners, to the 10:00 am service at United Presbyterian Church, a few blocks away at 42 Chenango Street. As part of the service, our member-leaders Jim Clune and Jack Gilroy discussed our long-term concerns about nuclear weapons and our local efforts to raise awareness.
Dozens of community members participated in this important occasion.
Cecily O'Neil
Treasurer, Broome County Peace Action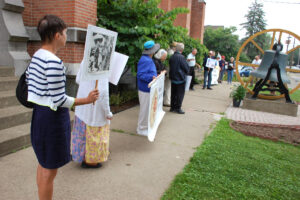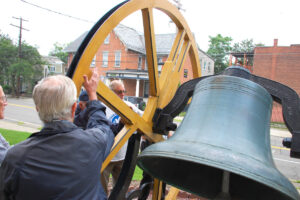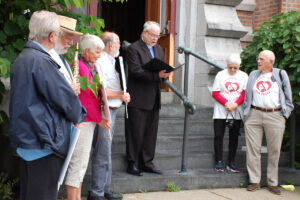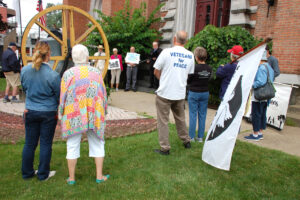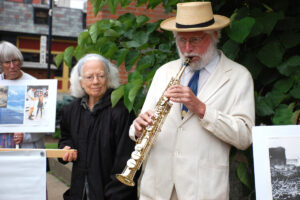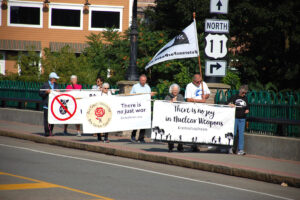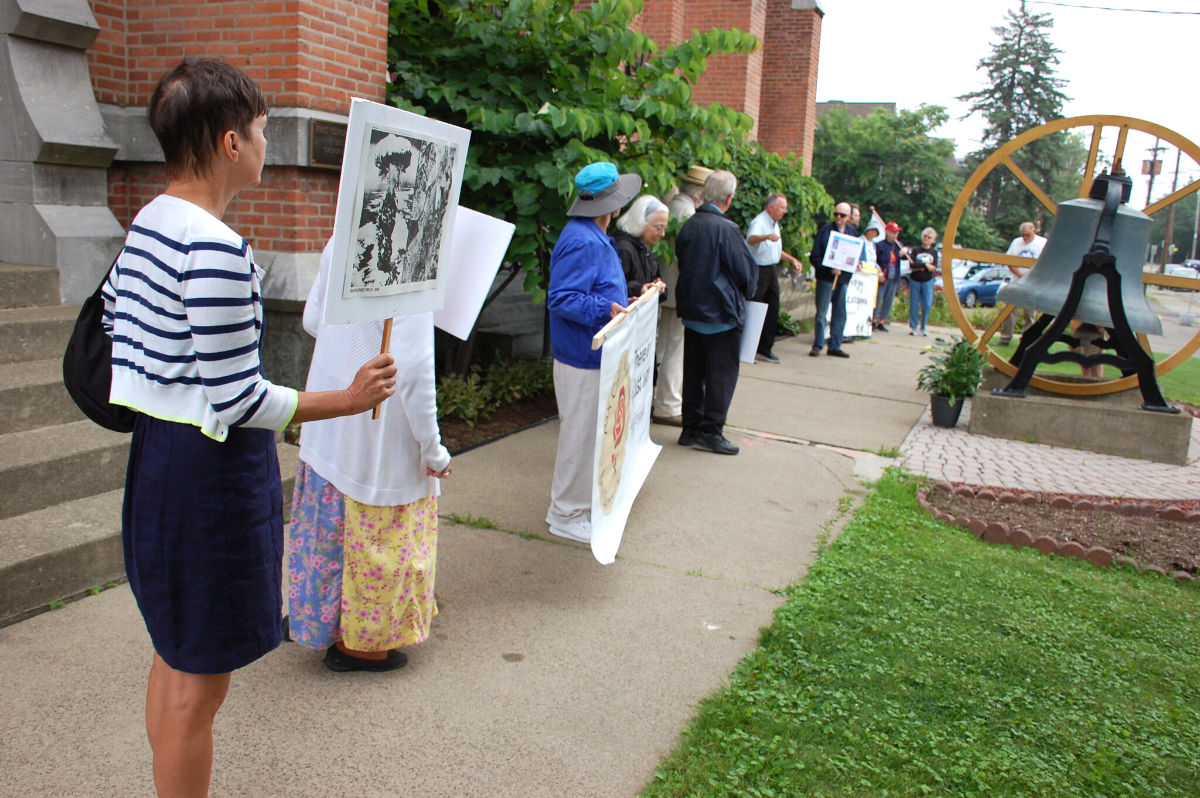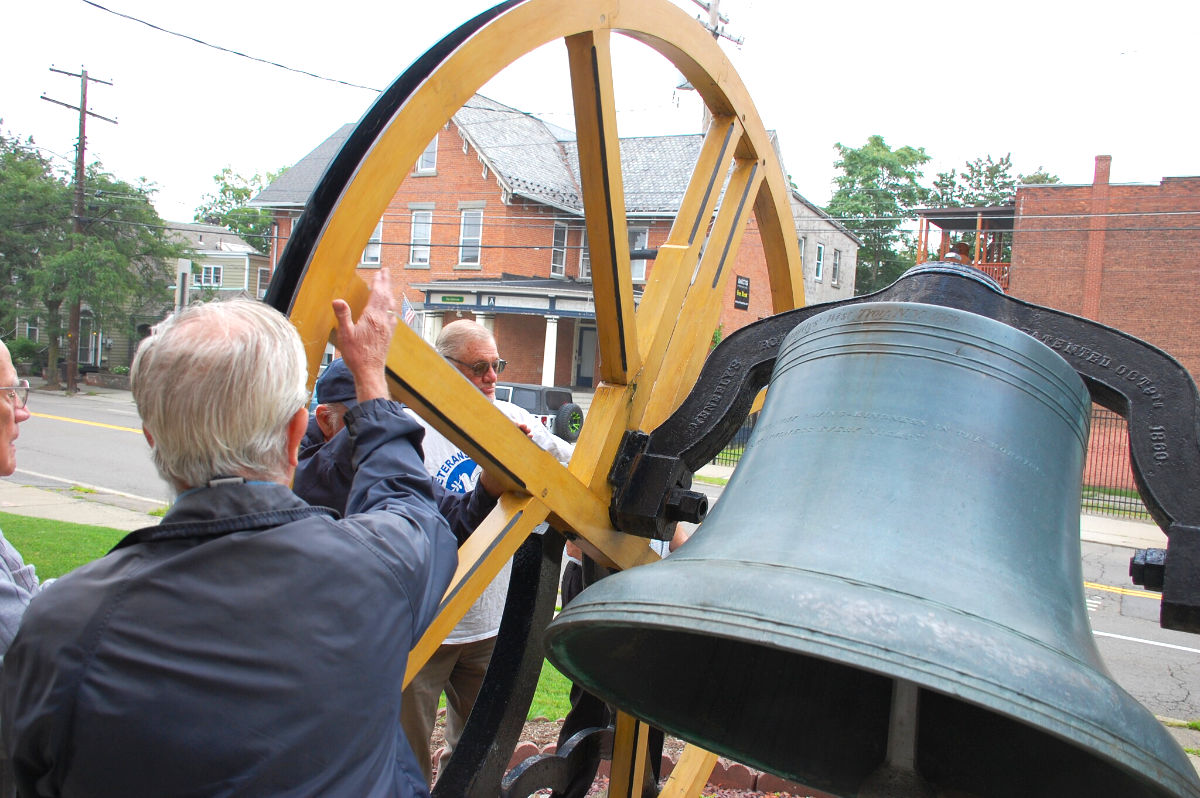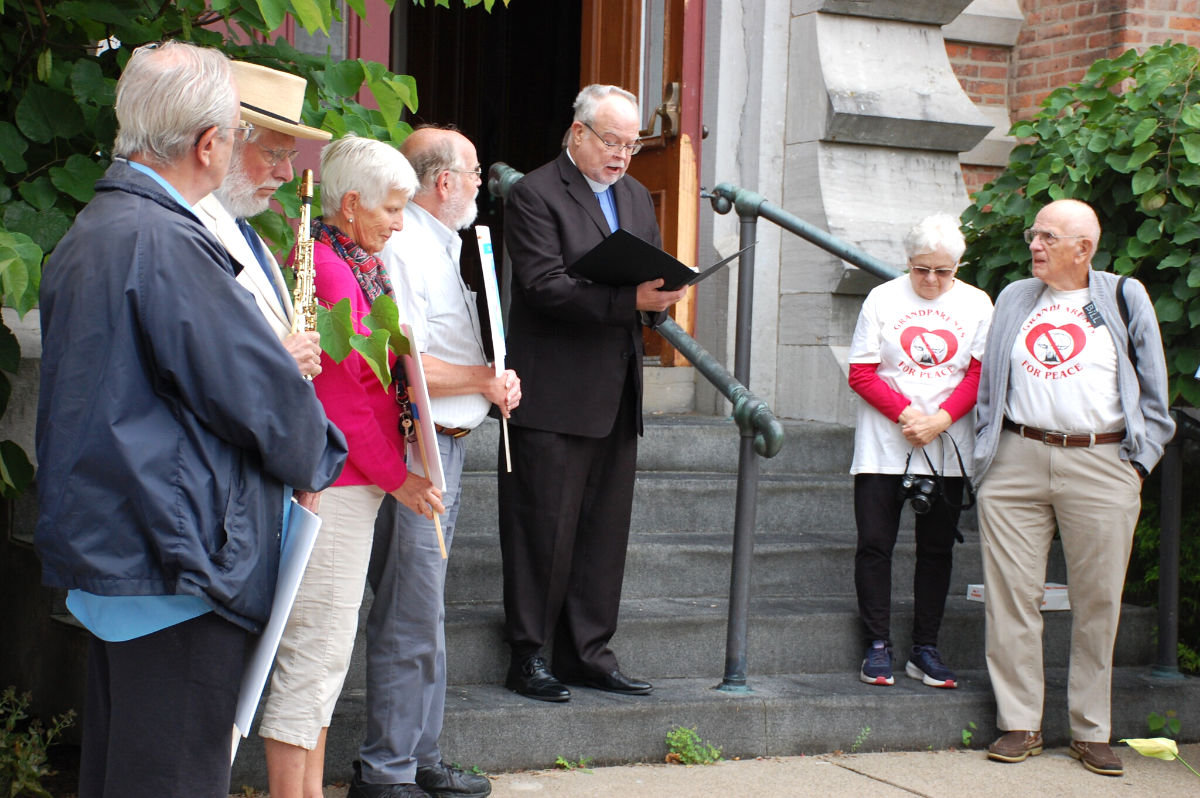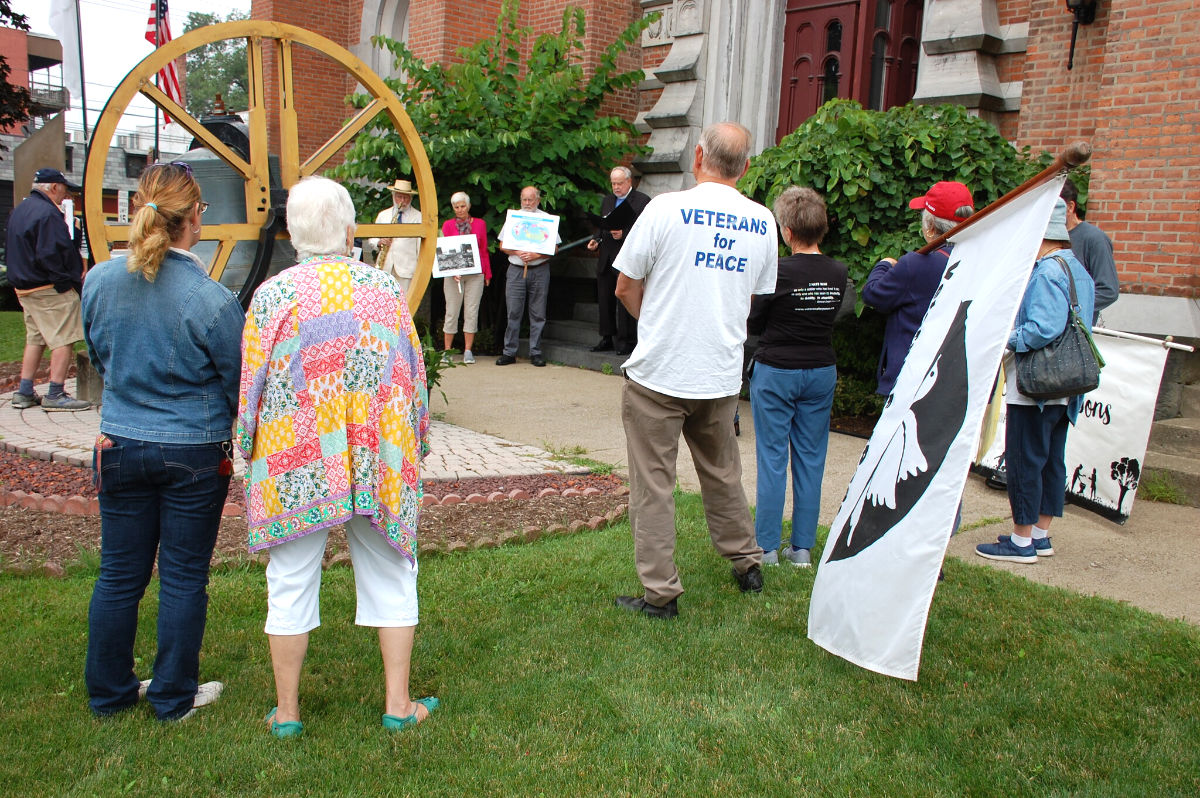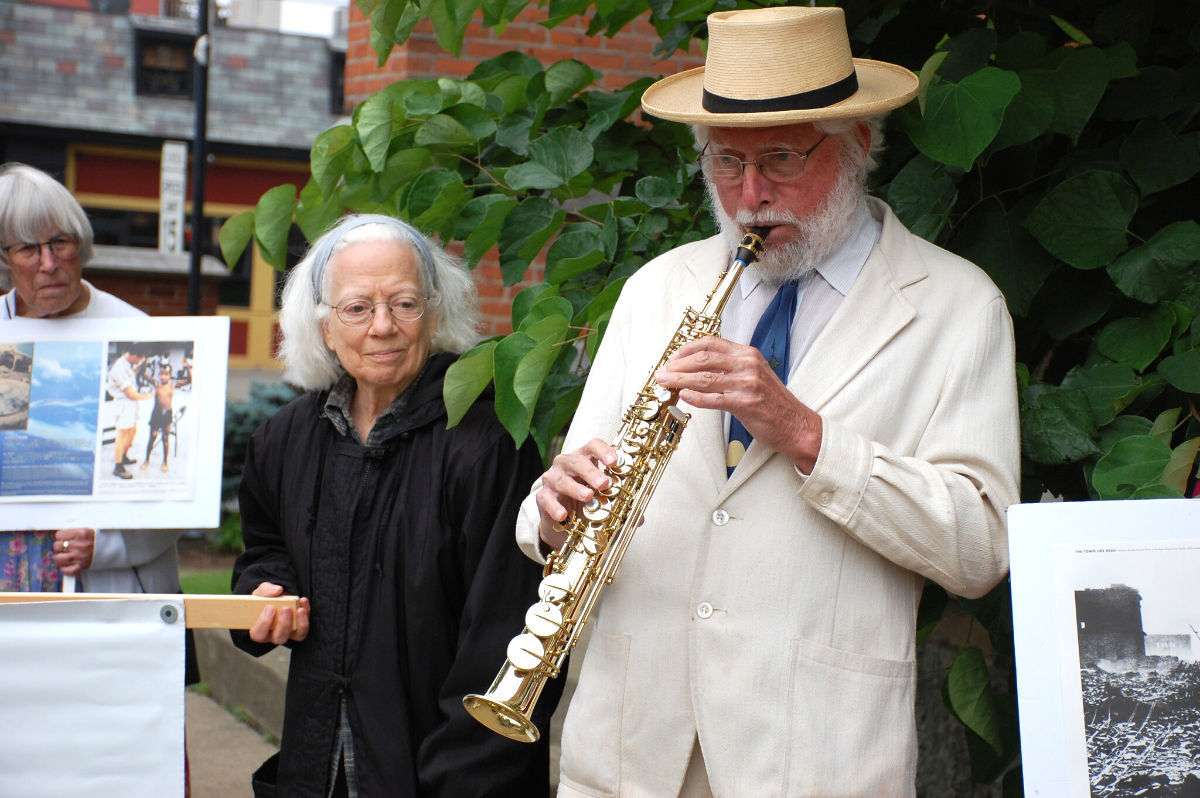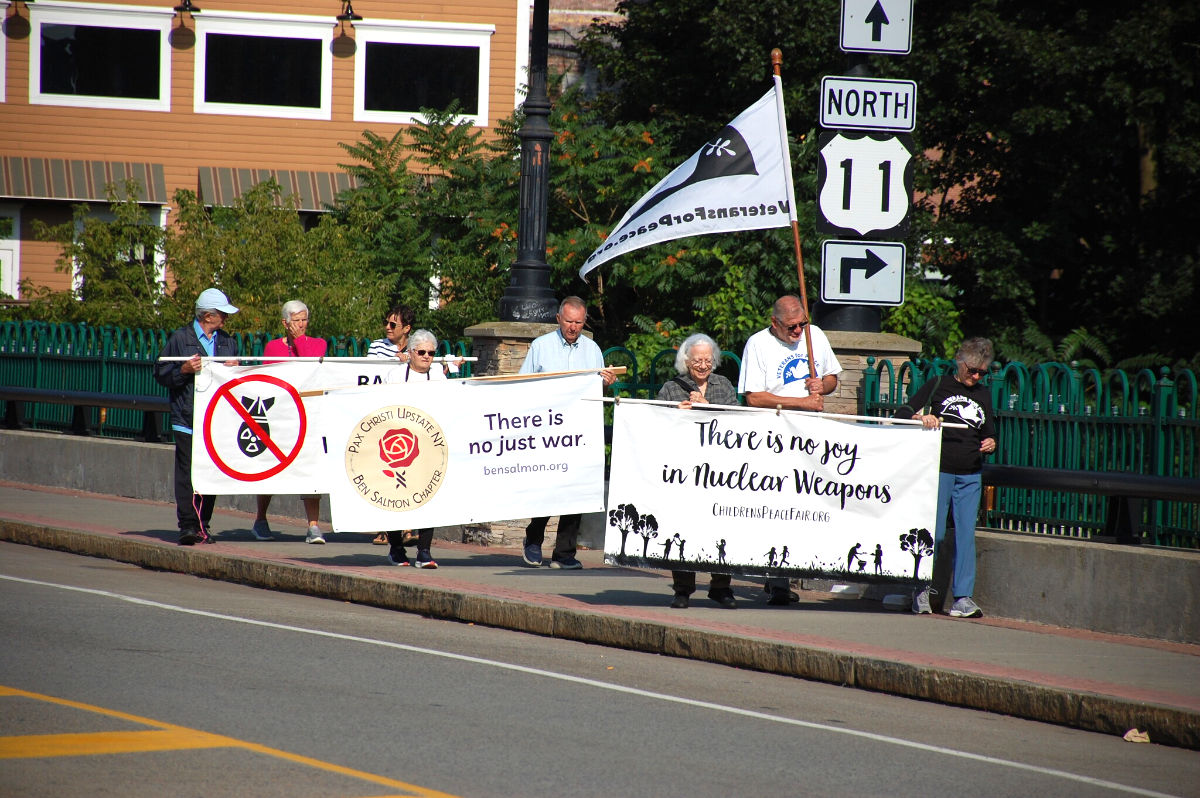 Photos by Gary Ingraham